Industrial and Commercial HVAC Service in Tulsa
CD&H provides comprehensive HVAC service for industrial and commercial customers in the Tulsa, Oklahoma area. This includes HVAC service for new construction, replacement systems, ductwork, ongoing maintenance, and heating and cooling repairs.
HVAC Maintenance
We also specialize in full-service HVAC maintenance for companies who want to outsource the management of their system(s). Our flexible service plans have proven to help companies optimize their day-to-day operations, while reducing costs and improving efficiency.
As full service mechanical construction contractor, we provide design, engineering, manufacturing, and installation of heating and cooling systems for industrial, civic and commercial projects in the Tulsa area.
Heating & Cooling Services
24/7 Emergency Service
HVAC Installation and Repair
Preventative Maintenance Programs
Sheet Metal Fabrication (Ductwork)
Variable Refrigerant Flow Systems (VRF)
Split HVAC Systems
Mini-Split Systems (Ductless)
Boiler and Chiller Service
Radiant Flooring
Ventilation Equipment
Air Purification & Humidity Controls
And More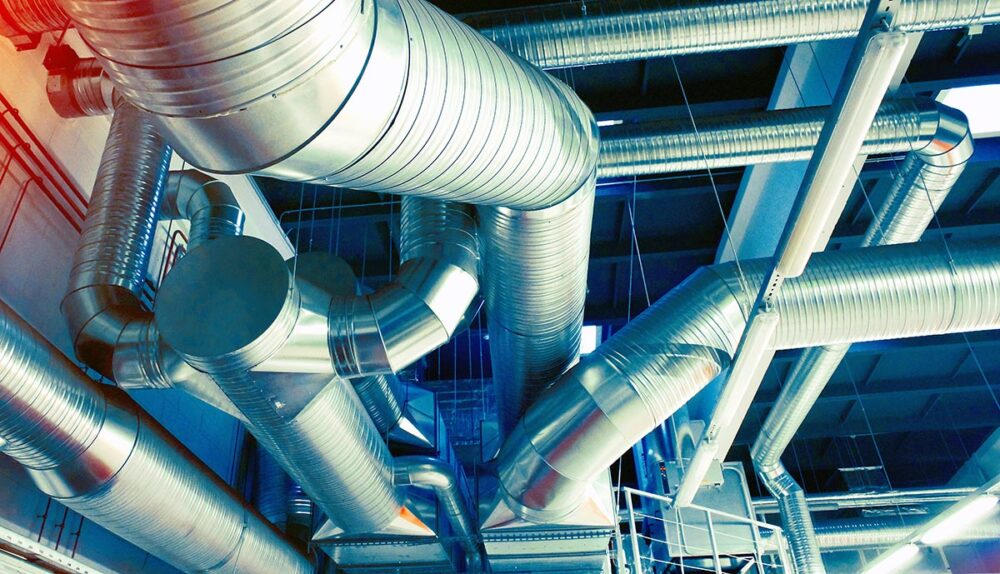 Industrial and Commercial HVAC Maintenance Plans
Our HVAC service contracts ensure your heating and cooling systems and related equipment are well maintained, cleaned, and routinely inspected to ensure optimal operation. By properly maintaining your HVAC equipment, and proactively fixing potential issues, we are able to increase the lifespan of your equipment, reduce the risk of a breakdown (and potential facility downtime), and ensure efficient operation (reduce energy expenses).
Industrial and commercial grade equipment is a large investment. Proper maintenance is a cost effective way to protect that investment, and reduce the risk of large repairs or downtime.
Sheet Metal and Ductwork Fabrication
CD&H operates a sheet metal fabrication facility that allows us to build custom ductwork, plenums and other components per your project specifications. Our HVAC fabrication services are available for new construction projects, facility renovations, replacement systems, retrofits, and system repairs.
If you're looking for an experienced heating and cooling partner for your commercial or industrial facility, please get in touch to learn more about our capabilities. We provide service throughout Oklahoma, as well as Kansas, Texas, Colorado, and Missouri.