CD&H offers comprehensive industrial facility maintenance service in Kansas, Oklahoma and the Midwest. As a full service contractor, we are uniquely positioned to provide ongoing maintenance and repair for a variety of systems at industrial, chemical, pipeline, civic and commercial facilities. Our services include:
Building Maintenance
Grounds Maintenance
Janitorial Service
Industrial Pipe Repair
Heating and Cooling (HVAC)
Plumbing and Drain Service
Welding
Hazardous Waste Emergency Response
Excavation & Grading
Trucking & Roll Off Services
HDPE Services
Epoxy and Cementitious Grout
Concrete & Road Work
General Construction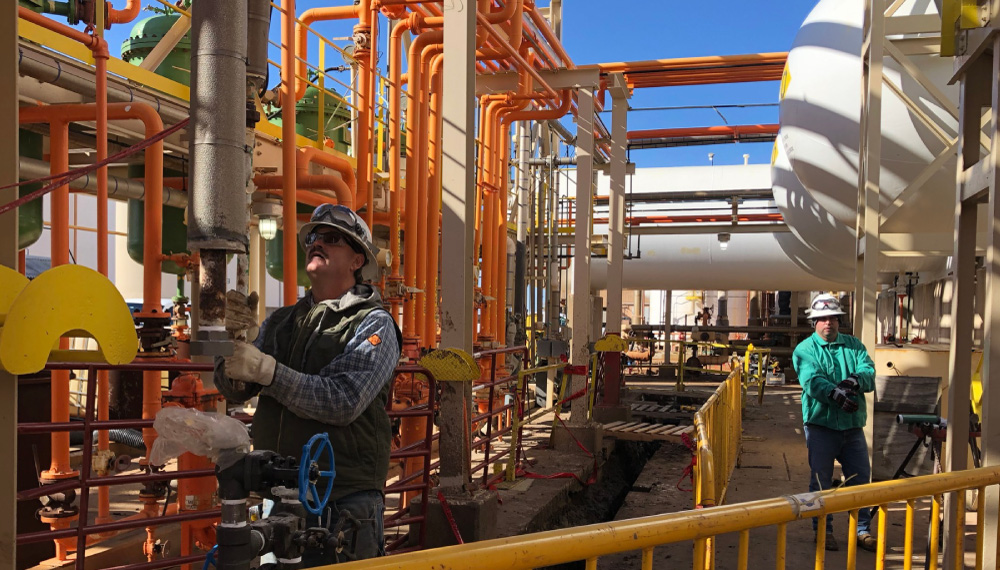 Kansas Facility Management
If you're considering outsourcing the maintenance of all or party of your industrial facility, CD&H offers flexible plans designed to help you optimize your operations. Our goal is to help companies reduce overhead costs while improving efficiency. We are based in Kansas, but provide maintenance services in across the Midwest. We frequently manage and assist organizations in these industries:
Industrial Facilities
Municipal & Civic
Chemical & Petrochemical
Oil & Gas
Aerospace
Manufacturing
Warehouse & Distribution
And More
Onsite facility teams are trained in multiple trades, with specialists and emergency responders available to handle complex repairs and unexpected issues. We are committed to protecting your facility and business operations, and ensuring maximum up-time and efficiency.
Oklahoma Facility Management
We also provide comprehensive facility maintenance service in Tulsa, OKC, and across Oklahoma. Improve your day-to-day operations by reducing the burden of many routine maintenance tasks. It's not cost effective to hire for every trade and/or skillset, and traditional outsourcing isn't always efficient.
Our turnkey maintenance services can help you reduce costs while improving efficiency. We work with many companies in Oklahoma, providing service for: mechanical maintenance (plumbing & HVAC), building maintenance, welding, industrial repairs, pipeline work, and more.