CD&H operates a pipe fabrication facility in El Dorado, KS. Our products and services are available throughout Kansas and across the central U.S. As a full service industrial contractor, we also provide on-site pipe fabrication, pipe system installation and repair services.
CD&H is an end-to-end provider, offering design, fabrication, and installation for custom piping systems, pre-manufactured skids, pipe spools and related components.
Pipe fabrication is an integral part of major mechanical installations, and we're here to ensure your project is successful. We deliver the latest technologies and techniques, and employ an experienced team of project mangers, fabricators, and installers.
Prefabricating some components in a controlled environment allows us to reduce project timelines, lower costs, and improve quality. Our in-house pipe fabrication facility has proven to be beneficial to an array of industries in which precision and timelines are critical.
Our Pipe Fabrication Services
Design and Engineering
Fabrication
Acceptance Testing
On-Site Assembly and Installation
Excavation and Site Prep
Welding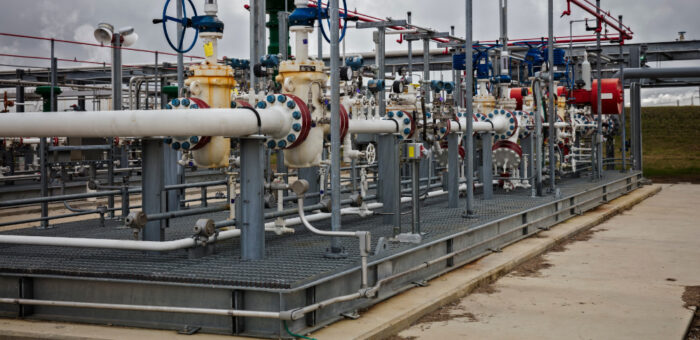 Our Capabilities
Computer Controlled Design and Drafting
Blasting and Painting
TIG and MIG Welding
Torquing
High Density Polyethylene Fusion
We can work with a variety of materials including; carbon steel, stainless steel, aluminum, Ductile Iron, Copper, HDPE, PVC, CPVC, and more. We are ASME and National Board accredited and routinely perform work to B31.1, B31.3, B31.4, B31.8 and API 1104.
Pipe Skid Fabrication
We have decades of experience fabricating and installing industrial piping systems and modular skid systems. We are certified for B31.1, B31.3, B31.4, B31.8 and API 1104 in a wide range of materials. Our custom engineered solutions allow for unique configurations, and precise fits at your location.
Pipe Spool Fabrication
Our pipe spools are custom fabricated to your project specifications. We create the appropriate raw pipes and fittings using a variety of materials and finishes. Components are fitted, treated and tested before delivery to the constrution site.
Industries We Serve in Kansas and the Central U.S.
Turnkey Industrial Construction Customers
Oil, Gas and Pipeline Facilities
Aerospace and Aviation
Civic and Municipal Facilities
Waste Water & Water Treatment Plants
Heavy Industrial & Commercial Customers
Pipe Fabrication for Oil and Pipeline Facilities
Our custom fabrication process is well suited for the oil and gas industry. As part of our turnkey construction services, or a stand-alone product, we can produce high quality pipes and components, developed to your precise specifications. We've successfully completed projects for pump stations, compressor stations, processing facilities, transmission sites, and more. We understand the importance of delivering on-time and on-budget work in the pipeline industry. Our fabrication services have helped established CDH&H as one of the top construction companies in the oil, gas and pipeline industry.