Steel Structure Fabrication & Erection in Oklahoma
Our end-to-end steel structure services are available in Tulsa, OKC, and throughout Oklahoma. These services include complete fabrication and installation, from design to completion.
Steel structure buildings a cost effective way to erect a building on a short schedule. While we specialize in fabricating and building structures for the industrial, chemical and refining industries, we also frequently complete these projects for municipalities and large commercial customers.
Industrial Steel Structure Construction
Industrial, chemical, and pipeline facilities often contract us for steel structure construction in Oklahoma. Or experience and commitment to quality has helped CD&H become a leader in the field.
This type of building is perfect for industrial settings, with a lower overall cost, long material lifespan, and exceptional durability. Because we fabricate and install custom structures, you'll also benefit from the versatility and limitless design possibilities. Steel Structures provide:
Quick Construction Timelines
High Durable
Custom Fabrication
Low Cost to Value
Unique Designs
Low Maintenance Costs
Environment-Friendly Materials
Excellent Weather Resistance
Corrosion Resistance
And More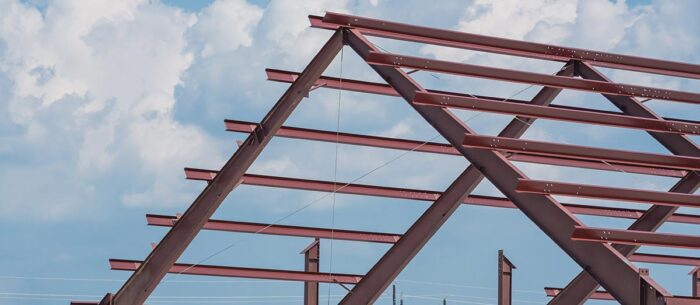 Complete Fabrication & Erection Service
We extensive experience fabricating and building steel structures on civil, industrial and commercials projects all over Oklahoma and the Midwest. From the initial design and engineering step, through erection and ongoing maintenance, we're your partner every step of the way.
We also provide a wide range of general construction and mechanical services, and frequently integrate multiple trades on projects. To learn more about our construction, fabrication, and maintenance services call: